2009.12.26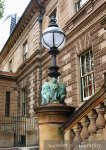 We checked into InterContinental Hotel in the morning. The location cannot be better. Circular Quay, the Opera House, the Rocks and the Royal Botanic Garden are all within 5-minute walk.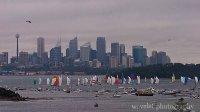 It's the
boxing day
. We took bus to Watsons Bay to watch the start of
Yacht Race
. The race is from Sydney to Hobart. The boats normally take 2 to 3 days to complete the race. The picture was taken right before the race started.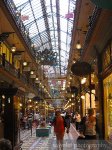 We did some window shopping at
CBD
in the afternoon. The boxing day is the busiest shopping day in Australia. The queue was especially long outside of the LV store. What in the picture is Strand Arcade – a restored shopping center of Victorian era.